YOU ARE INVITED TO ATTEND…
NJASA WOMEN IN LEADERSHIP INITIATIVE
"Lessons Learned in the Business World"
Guest Speaker – Chris Reilly, Chief Risk Officer – LiftForward, Inc.
Chris Reilly has spent over 20 years in the financial services industry in a variety of executive operational and financial management roles. She currently serves as Chief Risk Officer for LiftForward, Inc., an online financial marketplace platform which provides loans to small businesses and high yielding debt products to investors.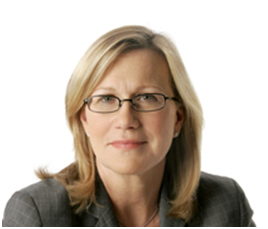 Prior to LiftForward, Chris was a senior executive with CIT Group Inc. (NYSE: CIT), a diversified commercial finance company serving the small and middle market place, for over 18 years. She served as President of CIT's Small Business Lending Division (2006-2011) where she was responsible for overseeing a $4.0+ billion organization recognized as one of the nation's leading Small Business Administration lenders.
Chris has held a variety of key executive management positions while at CIT including: Executive Vice President of Corporate Mergers & Acquisitions, Chief Audit Executive, Chief Operations Officer of CIT's Inventory Finance business and Chief Financial Officer of CIT's Consumer Finance business segment. In addition to her line responsibilities, Chris chaired CIT's Women's Leadership Council reporting directly to the CEO.
Chris was selected by U.S Banker in 2008 as one of the Top 25 Nonbank Women in Finance in the United States and by NJ Biz Magazine in 2007 as one of their Best 50 Women in Business. Chris holds a Masters in Business Administration from New York University's Stern School of Business and a Bachelor's degree in Economics from the College of Mount St. Vincent. She is also a CPA.
Chris was elected to and is currently a member of the Berkeley Heights Board of Education. She has also served on a number of other boards including the American Red Cross of NJ and Executive Women of NJ. She is married and has three children.
____________________________________________________________________________________________________________
MARK YOUR CALENDAR!
Date: Wednesday, October 26, 2016
(This session will be held during the NJSBA/NJASA/NJASBO Fall Workshop)
Place: Atlantic City Convention Center – Room 404
Time: 1:30 pm - 3:00 pm
There is no cost to attend. Registration is not required for this event.
Refreshments Sponsored by: