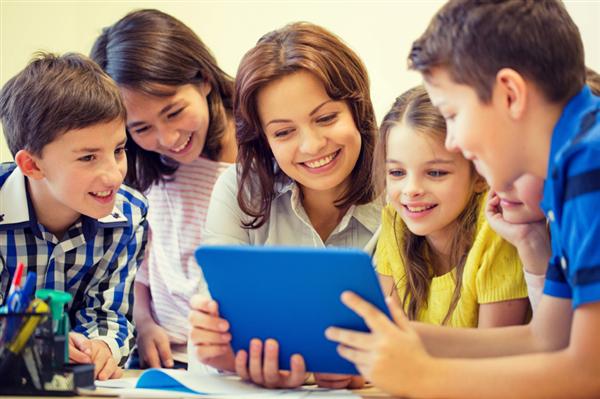 2016 will be a pivotal year for New Jersey's public schools. We will be navigating some of the fallout from Governor Christie's bid for presidential attention, tackling unresolved issues from 2015 and making way for new legislation to replace No Child Left Behind. Here's a look at what lies ahead of us, and what it means to administrators, educators, parents and students.
From 'No Child Left Behind' to 'Every Student Succeeds'
We're finally able to bid goodbye to the antiquated 'No Child Left Behind' (NCLB) legislation. While well-intended, this act's 'one-size-fits-all' approach was unrealistic at best and punitive at worst. It took years of significant work in the educational community and within Congress, but in the last weeks of 2015, President Obama signed into law the Every Student Succeeds Act (ESSA), shifting authority back to the states for student achievement.
ESSA will roll out in 2016 with less stringent guidelines than NCLB and two important distinctions. It will separate teacher evaluations from student performance. It will put student achievement in the hands of the state rather than the federal government.
What ESSA Means for Schools and Educators: The state will be accountable for student achievement. That means districts will need to determine how students will be assessed under New Jersey mandates, not just federal requirements. Also, New Jersey will have more latitude with regard to rules for educator evaluation. Given state laws and policymaker preferences, not much is likely to change in the near future.
What ESSA Means for Parents and Students: Realistically, parents and students may not notice much of a change in 2016. State policies and political preferences have aligned closely with the federal agenda in the past, and parents won't see much difference for their children's school routine.
A Change in the Common Core
Governor Chris Christie has called an end to the national Common Core standards in New Jersey. Whether part of his presidential bid or sound educational policy, time will tell, but the governor is following a number of states that also have pulled out of Common Core. They're claiming it ineffective and rewriting and rebranding new standards under their state banners.
In New Jersey, Governor Christie has assembled a task force of parents and teachers to review the Common Core standards and make suggestions for improvement. Their report and recommendations were released on January 11 to the Commissioner and State Board of Education. The State Board will review these recommendations and propose any changes to the existing standards for public input. In the meantime, schools will continue to test students with the PARCC assessments based on the Common Core. New Jersey is one of just six states currently administering the PARCC, and there's a separate task force looking at student performance and achievement. It's report was also released this week with recommendations for graduation requirements introduced at the latest meeting of the State Board of Education.
What the Change in the Common Core Means for Schools and Educators: Realistically, it's 'business as usual' in New Jersey until we have new state standards to replace the Common Core and the recommendations proferred do not substantially alter the Common Core already adopted.
What the Change in the Common Core Means for Parents and Students: Recommended changes won't affect students until the graduation class of 2021, providing them with adequate notice that they must attain passing scores on the Algebra 1 and Grade 10 English/Language Arts PARCC assessments.
A Constitutional Amendment to Prevent Pension Shortfalls
The underfunded public employee pension fund will again be in the spotlight in 2016, as legislators consider an amendment to New Jersey's constitution that would require the state to fully fund employee retirements. The resolution introduced by Senate President Stephen Sweeney would not need Governor Christie's approval to be placed on the ballot. Voters will weigh in on the question at the same time that they choose the nation's next president.
If this proposed amendment is passed, New Jersey will have a hard time skipping out on bigger pension payments. But it's unclear where the money may be coming from. Governor Christie has advocated his own plan, freezing the current pension system and moving employees to a 401(k) style plan that's more affordable for the state but one that also includes less generous health benefits for retirees.
What a Constitutional Amendment Means for Schools and Educators: Retiring educators could look forward to a full pension, or they could face substantial changes that will impact their retirement lifestyle.
What a Constitutional Amendment Means for Parents and Students: If the amendment is passed, funding may need to be moved from other programs to cover the pension shortfall if state revenues fall short of the needed amount. This could dramatically impact school district budgets and programs.