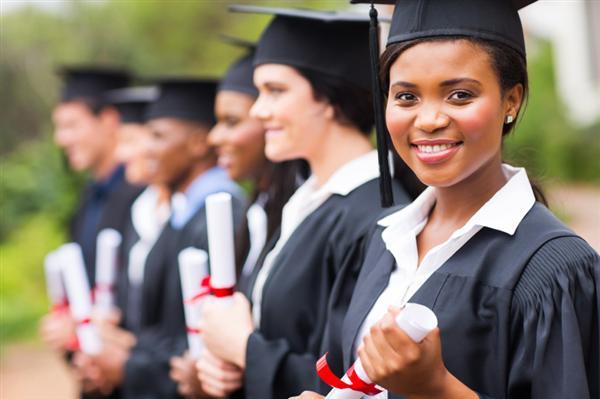 As we make adjustments to our curriculum to prepare students for college and careers in the 21st Century, it just makes sense that we would need to change how we assess mastery of these skills. That's the idea behind new statewide assessments to measure student achievement in high school math and English, recently announced by the New Jersey Department of Education.
The new graduation requirements for New Jersey high school students take effect starting with the class of 2016. This means schools will be begin making the transition immediately, in 2015, to put the new assessments in place. See our video on new graduation requirements and read on to learn what parents, students and teachers can expect.
Graduation Requirement Assessments Then and Now
Historically, New Jersey's public school students were required to take the High School Proficiency Assessment or HSPA. In 2008, a state taskforce recommended that New Jersey transition away from the HSPA to assessments that more closely mirrored the changing curriculum for the way students need to learn today.
The state worked with the Partnership for the Assessment of Readiness for College and Careers (PARCC) to develop and field test new assessments in English Language Arts and Math (Algebra I, Geometry and Algebra II). The new assessments more closely measure competency of the Common Core State Standards now in place. Testing starts this spring.
Transitioning to the New Graduation Requirement Tests
Students will take the new performance-based assessments in English and math in March 2015. They will take the new end-of-year assessments near the conclusion of this school year. This will be an important transition period for administrators, as we determine how well the tests assess student understanding and competency.
Importantly, the state is giving districts the flexibility to meet the proficiency requirement during the transition period. That means that students graduating in 2016, 2017 and 2018 will have the option of demonstrating proficiency by an alternate test or method. The state has approved the following measures of competency:
· PARCC English Language Arts
· PARCC Algebra I or Geometry or Algebra II
Alternative Assessments
· SAT Critical Reading or Math
· ACT Reading or Math
· ASVAB-AFQT Score
· Accuplacer – Write Placer
· Accuplacer – Math – Elementary Algebra
· NJDOE portfolio appeal
Schools and districts will continue to differentiate their course offerings so that students are appropriately challenged.
Flexibility is the Key to Success
The NJASA applauds the state for being flexible with the new PARCC testing requirement to take the time to see how accurately it will measure student achievement. We're working with new curriculum and new assessments that may not showcase the abilities of all of our students. Having more choices helps provide a complete picture. This transition period will help everyone determine next steps.
New Jersey's Chief Education Officers will continue to work with the New Jersey Department of Education and our school educators as we navigate this change. Parents are encouraged to learn more about these changes and talk to their principal or superintendent about any questions or concerns.
Stay tuned to the New Jersey Association of School Administrators website at www.njasa.net and this blog for continuing up-to-date information on these critical issues and our professional programs. Our goal is to help New Jersey students get the best possible education and keep administrative costs down.
Follow us on Twitter:
http://bit.ly/NJASA_Twitter
Like us on Facebook:
http://bit.ly/NJASA_Facebook
Join us on LinkedIn: http://bit.ly/NJASA_LinkedIn