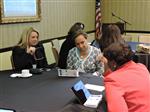 There may be such a thing as a born leader. But fortunately for the rest of us, leadership is a learned skill. It's a combination of on-the-job training, inspiring mentor relationships, and learning opportunities. One of the best is the 34th annual NJASA/NJAPSA Spring Leadership Conference, which brings together New Jersey's most progressive chief education officers, national speakers and workshop presenters to Caesars Atlantic City, May 11-13, 2016. Here's what school leaders should know about this conference, and why you should plan to attend.
Learn Best Practices from 33 Districts
This year's theme, "Maximizing Leadership Effectiveness with One Vision—One Voice," underscores Vision 2020, our plan to ensure that New Jersey's public schools consistently rank among the best public education systems in the country. Working toward best practices in the year 2020 in New Jersey's public schools, we're excited to hear from 33 school districts representing the entire state from Teaneck to Ocean City, and everywhere in between.
Topics range from technology to school law to teacher supervision to data-driven success. Here are just some examples of the sessions that will be offered.
An Insider's Guide on Strategies Used by Attorneys and Advocates Against Schools
Road Map for Creating a Multi-Tiered After-School Program for Struggling Learners
Public Relations for Districts in the Digital Age
Using Technology to Implement Automated Lockdowns
Going Google in a 1:1 Environment
Data Breaches and the Pitfalls of Improperly Handling Personal Information
Analyzing PARCC Results to Inform Instruction – English Language Arts
HIB Challenges and Solutions
For the full list, click here.
Be Inspired by Educational Pioneers
In addition to the sessions, we'll hear from three inspiring keynote speakers:
Ari Ne'eman is the president and co-founder of the Autistic Self Advocacy Network, an advocacy organization run by and for autistic adults seeking to increase the representation of autistic people across society. He was just 18 when he co-founded the organization, and just 22 when he was appointed by President Obama to the National Council on Disability, a federal agency charged with advising Congress and the President on disability policy issues. As a student in New Jersey's schools, Ne'eman struggled with how special needs students were rarely challenged and is working to pave the way for increased opportunities for people with disabilities.
Dr. Pedro Noguera is the Distinguished Professor of Education at the Graduate School of Education and Information Sciences at UCLA. He is a sociologist whose research focuses on ways in which schools are influenced by social and economic conditions. A regular commentator on CNN, MSNBC, National Public Radio, Dr. Noguera brings a wealth of experience as a researcher, a former classroom teacher, a former school board member and a parent of five children.
Dr. Ernest Morrell is the Macy Professor of English Education and Director of the Institute for Urban and Minority Education (IUME) at Teachers College, Columbia University. Dr. Morell was an award-winning English teacher and coach in Northern California. He now works with teachers and schools across the country to infuse social and emotional learning, digital technologies, project-based learning, and multicultural literature into standards-based literacy curricula and after-school programs.
Celebrate the Success of Leading Educators
Finally, we'll be celebrating the successes of our peers, with award presentations honoring Regional Superintendents of the Year, the Superintendent of the Year, Distinguished Service, NJASA President and the Anti-Defamation League.
Don't miss your chance to connect with your peers and resources all under one roof. Challenge your assumptions about education, find new solutions, and bring them back to help your team make a difference for New Jersey public school students. An extensive exhibit hall will showcase equipment, supplies and services.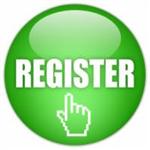 Caesars Atlantic City is the official host hotel and overnight lodging will be covered by your district if you travel more than 50 miles to the conference. Register no later than Monday, May 2, to avoid a late charge or walk-in fee. We look forward to seeing you there!
Stay tuned to the New Jersey Association of School Administrators website at www.njasa.net, this blog and our Facebook page for continuing up-to-date information on these critical issues and our professional programs. Our goal is to help New Jersey students get the best possible education and keep administrative costs down. http://www.njasa.net//site/Default.aspx?PageID=1489