New Jersey's Premier Educational Technology
Training and Exhibition Conference for School Leaders
In addition to 70+ well-planned and practiced workshops, an exhibition showcasing the latest tools and best resources available in education and two days of opportunities to meet and network with colleagues, don't miss….
Keynote Speaker - Thursday/January 26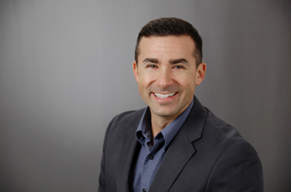 Matt is a Millennial who has a reputation as a leader in his own generation. He was a featured speaker at TEDx and named corporate trainer of the year at Stanford University. Matt has provided professional development training to over 10,000 people across the U.S. Matt's background as a professor, athletic director, school administrator and Millennials keynote speaker make him a powerful communicator for bridging the generations.
For the first time in history, four generations are working side by side—and a fifth generation is on the way. Each generation brings different strengths, values and communication styles to the workplace. These differences can be challenging or a strategic opportunity depending on how leaders respond. In Crossing the Generational Divide, Matt Beaudreau entertainingly reveals each generation's workplace mindset and strengths. He shares surprising statistics, laugh-out-loud stories, and frontline-tested strategies that quickly drive results across generations. Attendees leave motivated to act with ready-to-use tools they can apply immediately.
Keynote Speaker - Friday/January 27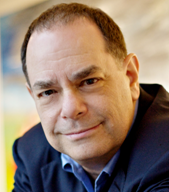 Marc, coiner of the term "Digital Native," is an internationally acclaimed speaker, author, consultant and visionary in the field of education. Marc has spoken in 40 countries, authored seven books and published over 100 essays; his writing has been translated into 11 languages. Marc is currently the founder and Executive Director of the Global Future Education Foundation and Institute. His latest book, is Education to Better Their World: Unleashing the Power of 21st Century Kids (Teachers College Press, 2016).
Don't miss Marc's keynote, based on his latest book, Education to Better Their World,: Unleashing the Power of 21st Century Kids. His talk highlights a fresh and emerging approach to education---based on Real, World-improving Projects + Applied Passion + Effective Thinking, Action, Relationships and Accomplishment---that far better fits tomorrow's needs and the new capabilities of our young people. What our education should be about, says Prensky, is not just academic learning, but accomplishment that improves our world—with individuals improving in the process. Prensky believes we need no specialized educational technology at all -- and that almost all such purchases are a huge waste of money and resources. What is key, instead, is to help the kids use the tools already in their pockets---or that they can get access to from sharing if they don't already have them---to connect and do powerful projects that improve their world. The talk, filled with examples, is about developing young people's capacity to create, through "applied passion," solutions that will make their world a better place, using means never before available. Prensky's totally different take on K-12 education offers an innovative and achievable vision of K-12 education that will far better prepare students of all backgrounds for their future.
The waiver request for overnight lodging was APPROVED by the Commissioner of Education. As a result of this waiver, school districts will be able to reimburse attendees for overnight lodging on Thursday/January 26, 2017. The NJASA conference rate at Harrah's is $99 per night plus applicable taxes. To take advantage of the special rates, simply call HARRAH'S RESERVATIONS - 1(888)516-2215, identify yourself with Techspo 2017 and provide Group Code SH01TC7 in order to receive the discounted rate. Hotel rooms are first come-first serve. The special rate will only be offered until the room block is filled up or January 10, 2017; whichever happens first. Any reservations made after the cut-off date are on a space and rate availability basis determined by the hotel, not NJASA. All applicable tourism, state and city taxes are in addition to the quoted rates. Parking is also additional.
The Workshop selections and schedule will be available on www.njasa.net