School Administrator Residency Program (SARP) Prepares School Leaders to Take the Helm
Posted by Dr. Richard G. Bozza, NJASA Executive Director on 3/10/2016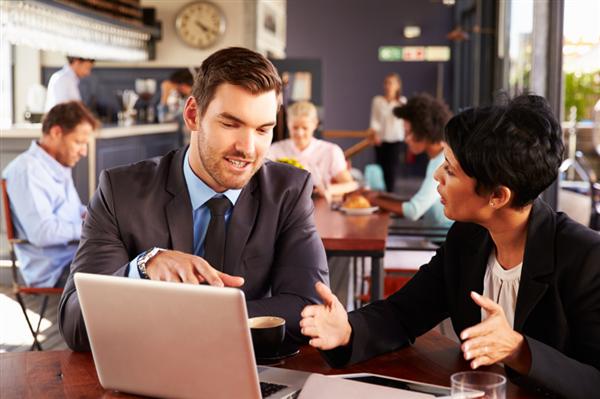 There's a learning curve whenever you begin a new job. But the stakes are considerably higher in jobs that have a great impact on others. That's why the state mandates that new district-level administrators serving under the provisional School Administrator Certificate complete the School Administrator Residency Program (SARP) as the final step of qualifying for those positions. Recently, the New Jersey Association of School Administrators (NJASA) was given the responsibility of administering this program.
If you're an aspiring administrator, it will be important to understand this requirement. Students, families and taxpayers also should know the extensive process that this residency entails, to understand the high level of qualification demanded by the state. Here's why SARP is so effective in preparing participants for leadership roles.
SARP Takes a 3-Pronged Approach
Grounded in leadership standards and adult learning best practices, SARP allows candidates to apply that theory to the work that they're doing. It is a highly individualized and personalized program that takes a three-pronged approach that includes one-to-one support, group support and instruction in best practices.
Mentor Support: Mentors and participants work together to create an individualized residency plan. Mentors guide participants through the program, helping with the typical challenges confronting a first-year administrator.
New Superintendents' Academy: This series of professional development courses covers topics of interest to first-year administrators, from financial resources and business operations to personnel management, contract administration and Board of Education operations and relations. Participants are required to attend at least six of the sessions.
Professional Support Networks: These include cohort relationships and educational groups throughout the state.
The SARP Process Overview
The New Jersey Department of Education (NJDOE) requires the following steps for SARP candidates:
The applicant completes a Master's degree or higher in a field of management and leadership.

The applicant passes a written examination of knowledge.

The applicant obtains a Certificate of Eligibility from DOE authorizing him/her to seek employment as a superintendent, assistant superintendent or director.

Upon acceptance of an offer of employment, the candidate applies to DOE for a provisional certificate, which authorizes him/her to fulfill the duties of the position during the residency period.

NJASA offers a short list of no fewer than three mentors for consideration by the resident. Please note that recruitment of mentors by residents or vice versa is strongly discouraged.

The resident and the mentor collaboratively complete the Individualized Residency Plan.

Upon successful completion of the residency and submission of all required forms and fees, the resident receives the Standard School Administrator Certificate.
SARP is generally a one-year program. There are exceptions, such as when a mentor determines that a second year of residency is necessary, or if the Certificate of Eligibility includes a two-year stipulation. There is a registration fee of $1,750 for the program, which includes attendance at the New Superintendents' Academy and a legal publication subscription. The SARP fee is sometimes covered by the district's Board of Education.
A Thoughtful Match of Mentors
The SARP program takes into account the challenges faced by unsuccessful mentor programs, which fail due to superficial mentor training and haphazard mentor selection often based merely on seniority (Daresh, 2004). In addition, mentors also have cited a lack of available time to meet as a frequent challenge (Alsbury & Donaldson, 2006; NJASA survey results). Therefore, the NJASA SARP does thoughtful mentor screening and matching, taking into account geographic location and time considerations. The program's requirements stress relevant interactions rather than busy work.
Candidates contact NJASA when they have an offer of employment. At that time, we review the pool of mentors to identify logical matches based on geography, district type, district size, district factor group, background, training, and areas of strength. Every attempt is made to ensure a pool of racial and gender diversity. We provide a minimum of three names with relevant information and contact information to participants, along with guidelines to consider when interviewing and selecting a mentor. The candidate selects his or her mentor.
At a minimum, mentors are required to meet with participants face-to-face on a monthly basis. They also must evaluate them at least three times. At the conclusion of the program, the mentor provides the final rating: Approved, Insufficient, or Disapproved.
Inside a SARP Plan
Because school administration is a multifaceted job, the SARP plan addresses a variety of areas, including:
District planning and policy formation

Board of Education operations and regulations

Supervision of district wide programs of curriculum, instruction and student services

Collegial management, participatory decision making and professional governance

The roles, supervision and evaluation of central office staff and school principals

District financial and business operations

School facilities

Labor relations and collective bargaining

Government and Community Relations

School law

Management of District Operations
The value of completing the SARP program goes beyond a state requirement. Candidates who successfully complete this process are highly qualified, and well prepared to take the helm of the local district.
NJASA is the only professional organization that oversees the SARP program for New Jersey school district administrators. Click here for more information on SARP, and other programs offered to New Jersey chief education officers at www.njasa.net.