NJASA Announces 2018 Superintendent of the Year Dr. Kathleen W. Taylor of Ocean City, NJ Public Schools
Posted by Dr. Richard G. Bozza, Executive Director on 5/16/2018 2:55:00 PM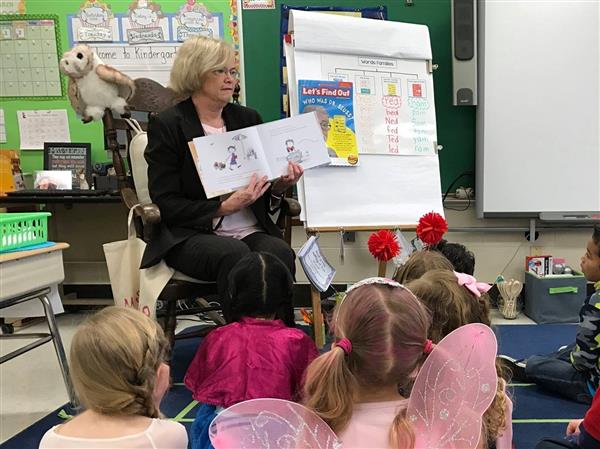 Bold. Visionary. A leader for today's challenging times. That, in a few words, describes our 2018 New Jersey State Superintendent of the Year, Dr. Kathleen Taylor.
"From the preschoolers taking their first tentative steps into the classroom to the graduating seniors taking their first tentative steps into the world, my commitment and focus has always been on helping each student to find who they are and tap into what moves them," said Dr. Taylor. "What makes them feel remarkable and unique? What brings them the greatest joy in school and in life?"
From her vantage point of 24 plus years' experience as a school administrator, Dr. Taylor is most proud of fostering "leadership for learning" by making closing the achievement gap a district's strategic plan goal and incorporating this goal as part of the evaluation system for the teachers, administrators and the chief education officer. The strategic improvement strategies are aimed at analyzing the individual student scores, developing intervention strategies, and arranging for push-in and pull-out support schedules. Dr. Taylor has also actively engaged the students' parents in ways that can help their children. This educator-parent partnership has enabled students to grow academically in ways that would otherwise not be possible.
Ocean City is fortunate to have Dr. Taylor at the helm. In 2014 and 2015, when two Ocean City students took their own lives, Dr. Taylor made the bold decision to address mental health head-on. She involved teachers, administrators, board members, parents, police officers, clinicians, and community members. The goal was to empower students to cope with life's stressors. Now mental health is an integral part of the student learning experience at Ocean City schools. Friends, family members, faculty and staff are equipped with resources to support students in need.
Dr. Taylor is a mentor to many—including New Jersey State Teacher of the Year Amy Andersen, and Nora Faverzani, selected as the student representative to the State Board of Education. She inspires excellence from her colleagues, staff and students. Recently, the Ocean City High School crew team honored Dr. Taylor by naming a boat after her. She continues to be a role model for them, traveling to races in Philadelphia and beyond to support the program.
A prolific writer and presenter, Dr. Taylor serves as Chair of the NJASA Curriculum and Instruction Committee. On behalf of NJASA, she participated in the NJEA Teacher Leader Summit. She also co-wrote a grant for the EE4NJ Pilot Program. Subsequently the Ocean City School District was selected as one of the ten Cohort I Pilot Districts.
Currently, she serves on the Executive Board of the Ocean City Education Foundation and the Ocean City Chamber of Commerce. She is part of the Ocean City's Task Force for Health and Wellness. She has organized and led the Ocean City School District's and Community Committee for the "Did You Know Campaign" – a drug prevention program.
For these, and many more accomplishments too numerous to name, Dr. Kathleen Taylor was named NJASA Superintendent of the Year for 2018. In accepting this prestigious honor, Dr. Taylor said, "I have been blessed with a challenging and rewarding career that has taken me from the classroom to the principal's office to my role as superintendent of a high-achieving district in an idyllic community. But regardless of my role, responsibilities or district I serve, I never lose sight of what drew me to and ignited my passion for education – the students whose lives we as educators are privileged to touch and share."