NJASA TECHSPO 2017 PROGRAM
Posted by Dr. Richard G. Bozza on 1/10/2017

Don't Miss NJASA TECHSPO '17, New Jersey's Premier Educational Technology Training and Exhibition Conference for School Leaders
From 3D printing to virtual reality, there's no limit to how technology is transforming the educational process in New Jersey's classrooms. As technology becomes "smarter" and more interactive, school leaders need to stay informed about best practices for smart decisions on technology investment for their districts.
You're invited to attend NJASA's TECHSPO '17 on January 26–27, 2017, at Harrah's Resort in Atlantic City. TECHSPO is New Jersey's Premier Educational Technology Training and Exhibition Conference for School Leaders. At TECHSPO '17, you'll experience two days filled with formal sessions and impromptu networking opportunities to share experiences, find solutions, and discover the latest tools and resources in education today. You'll network with 1,000+ K-12 educators, participate in any of 70+ workshops, and visit a wide array of exhibitors.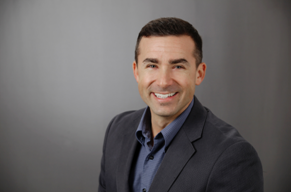 Get ready to be inspired by our keynote speakers. Matt Beaudreau will tell us how to cross the generational divide. As a professor, school administrator, athletic director, and millennial, Matt will give us insight into the upcoming generation known as Gen Z or iGen. He'll share surprising statistics, laugh-out-loud stories, and frontline-tested strategies to bring back to your district.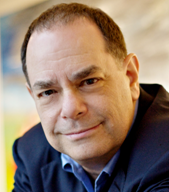 We'll also hear from Marc Prensky, who coined the term "Digital Native." Marc is an internationally known speaker, author, and visionary who thinks that education should be more than academic learning. Education, Marc says, should be about accomplishments that improve our world. He'll tell us how to develop a young person's capacity to create powerful projects that do change the world.
In two action-packed days at TECHSPO '17, you will get new ideas and tools for this year and beyond. Workshops will cover the latest in technology and the innovative ways that districts are using it. Examples include:
Virtual Reality in the Classroom

Digital Citizenship and Character Education

The Dirty 30 – Version 4.0

Robotics for Special Needs Students

What Language Do You Speak? Coding for All

Google Professional Development: Keeping Current on the G Suite, Apps, Extensions, and More!

From Computer Class to MakerSpace in One Year

Student Designers: Robotics Supporting Career-ready Practices
You'll also have a chance to connect with educational leaders from around the state so you can problem-solve and brainstorm when you get back to your districts.
Don't miss your chance to take your district's technology program to the next level! Click on the following links for the registration page, information on hotel reservations, and a waiver for overnight lodging. Together, we can conquer the challenges of technology and embrace opportunities so that students will be ready to take on their future.