Hot-Button Issues for NJ's Public Schools – Fall 2019
Posted by Dr. Richard Bozza, NJASA Executive Director on 8/29/2019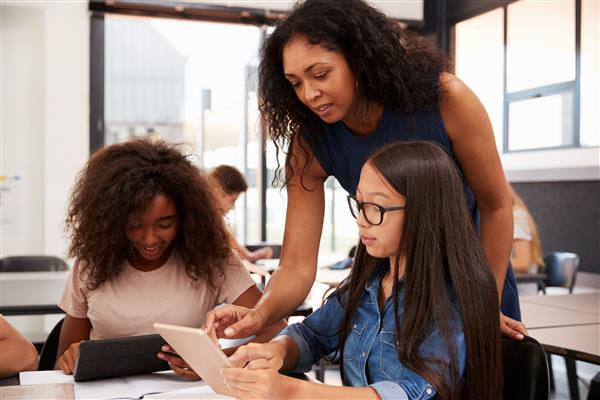 We're heading back to school. In New Jersey, that means plenty of hot-button issues on the horizon. The 2019-20 school year will be pivotal as we explore state funding, graduation testing requirements, regional consolidation, the teacher shortage, special education disputes, a new mental health curriculum and a later school start time. Here's a look at what lies ahead, and what it means to administrators, educators, parents and students.
The Quest for Equitable State Funding
Funding struggles are nothing new for New Jersey's schools. But in past years, some districts didn't receive nearly enough state aid. Landmark legislation passed last year was supposed to correct those imbalances — and it did. The problem is that it took funding from the budgets of other districts.
As a result, educational leaders throughout New Jersey have found themselves in one of two positions: finally receiving additional funds for their districts after years of hardship or losing funding and having to slash budgets.
This summer, Governor Murphy signed the Fiscal Year 2020 Appropriations Act, which helps to ramp up K-to-12 funding by nearly $260 million dollars. Of that amount, $60 million will be dedicated to maintain and expand pre-K programs. Another $2 million will expand computer science education to all grades, and not just high school, and there's $650,000 for STEM and other early college high school programs. Finally, the budget includes another $50 million for "extraordinary special education costs." Districts can apply for this funding, as needed.
We're optimistic that we're moving toward equal funding for all New Jersey students, but challenges remain as district court filings dispute the redistribution for districts losing state support.
What State Funding Means for Schools and Educators: Districts receiving funds are still operating at a shortfall since this support has been years in the making. Districts losing funds have already made the first set of cuts, in many cases essential staff. Pre-K programs seem to be the only "safe" bet in this funding scenario — for now.
What State Funding Means for Parents and Students: Expect cuts across the board in districts which are losing funds. Parents of preschoolers will have more public options. While STEM programs are already in the elementary grades, computer science will need a learning curve as districts explore appropriate curriculum for younger learners.
The Path to Graduation is Still Unclear
State law mandates that students pass an assessment in eleventh grade before they can graduate from a public high school in New Jersey. The PARCC test was intended to replace that requirement, with students passing both PARCC Algebra 1 and tenth grade English Language Arts.
On December 30, 2018, the Superior Court Appellate Division invalidated those PARCC tests, and legislators have been scrambling to address graduation requirements ever since. The Department of Education (DOE) has recently released educator-prepared student learning objectives for the English Language Arts and Mathematics student learning standards, which will ultimately guide school district curricula and form the basis for a new generation of assessments.
In the meantime, recent agreements approved by the State Supreme Court allow high school graduation standards to remain the same through 2022. Beginning with the graduating class of 2023, there will be a mandated, eleventh-grade assessment. NJASA is one of the many stakeholders informing future assessment decisions. Stay tuned.
What the Path to Graduation Means for Schools and Educators: Schools are continuing the status quo for the foreseeable future, as they await direction from the DOE and the state.
What the Path to Graduation Means for Parents and Students: Students graduating high school now through 2022 have a variety of options according to the state: the eleventh-grade state test, the PARCC assessments, SAT, ACT or ACCUPLACER scores and student portfolios.
Senate President Steve Sweeney and others have introduced a series of Path to Progress bills that promise to fix the state's financial crisis. A portion of the proposed legislation impacts New Jersey's school significantly. The idea is to merge K-4, K-6 and K-8 districts into K-12 regional school systems, purportedly saving tens of billions of dollars for taxpayers.
This is nothing new; we've been studying the issue for decades. Proponents say it will increase efficiency and lower costs. That's not always the case. Regionalization can result in increased transportation costs, higher property taxes, and loss of state and federal aid. Local participation and involvement also is an issue. Our experience leads us to believe that parents identify and participate with greater frequency in local school districts rather than in larger regional districts where a town may only have one board member and the meetings take place in a different town. Finally, the quality of existing courses and services in many small districts is excellent. Many students thrive in a small educational setting. Therefore, bigger in terms of educational organization does not necessarily mean better.
We believe that for some districts regionalization may bring some students a wider range of course offerings and services, and possibly some other benefits. We also feel strongly that combining school districts must be a local decision. It could be right for your district, but that's for communities to decide — not the state.
What the Path to Progress Means for Schools and Educators: Districts that consolidate may lose their unique offerings and ability to personalize education. Prepare for faculty cuts as districts eliminate redundancy.
What the Path to Progress Means for Parents and Students: If regionalization becomes a reality, parents and students will need to navigate a more complex education system while potentially paying more in taxes.
What You Need to Know About the Teacher Shortage
A growing concern is New Jersey's teacher shortage in critical areas. Simply put, districts are struggling to employ teachers who represent their diverse student base. Having a teacher that looks like you, or shares a similar cultural background, helps to build relationships. That in turn promotes equity, where all children have an equal opportunity to succeed. Districts are working on opportunities for minority students to develop interest in education careers. School leaders are also making an effort to recruit a more diverse teacher base.
This summer, the Department of Education held its first statewide conference on equity in education. There were workshops on LGBTQ inclusivity, disability awareness, empathy and trauma, among other topics. The DOE also is encouraging a focus on social-emotional learning initiatives to help students thrive.
What the Teacher Shortage Means for Schools and Educators: Equity continues to be the watchword in today's districts. Look for more programs to learn how your school can establish equity for all.
What Teacher Shortage Means for Parents and Students: Don't expect significant staff changes overnight as schools struggle to recruit talent. Do expect an emphasis on social-emotional learning, and ask your child's teacher how he or she is addressing this important aspect of education.
Streamlining Special Education Disputes
There are hundreds of disputes each year between districts and families with special education students. At issue are whether student needs are being addressed. Due to a shortage of judges, these cases can drag on for months or even years.
New state rules promise to streamline the process. Cases must be resolved within 45 days. That may seem challenging, and time will tell whether that's realistic. There will be non-judicial hearing officers to help process the caseload. We'll be keeping a close eye on this complex issue.
What Special Education Disputes Mean for Schools and Educators: Schools will have increased accountability to the state. It's unclear whether the non-judicial hearing officers will have the expertise to make decisions.
What Special Education Disputes Mean for Parents and Students: Cases will be resolved during the current school year, or close to it, for more immediate action.
Fostering Mental Health
Governor Murphy signed legislation requiring mental health education in K-12 health curriculums. That means in future physical education and health classes, students also will study mental health in an age appropriate manner, starting in kindergarten.
What Mental Health Curriculum Means for Schools and Educators: New curriculum could mean additional investments for fund-strapped districts.
What Mental Health Curriculum Means for Parents and Students: Mental health curriculum will hopefully reduce the stigma and instill greater empathy among students.
Later Start Time
The Governor also established a pilot program that would test later start times in New Jersey schools. The program will be tested in five districts, representing urban, suburban and rural areas of the state.
What a Later Start Time Means for Schools and Educators: Research has suggested that a later start time may improve student learning outcomes.
What a Later Start Time Means for Parents and Students: There will be jockeying for timing of transportation and extracurricular activities, but most students will enjoy a later start.
Look to NJASA for the Latest New Jersey Public Education News
As the organization that supports school leaders, NJASA keeps its finger on the pulse on public education in New Jersey. We have a long and proud tradition of advocating for children and preparing leaders to steer schools and districts in the direction of positive futures. The children of New Jersey represent the future of our great state, and we have the responsibility to effectively educate all students through our public education system.
Stay tuned to the New Jersey Association of School Administrators website at www.njasa.net, this blog and our Facebook page for continuing up-to-date information on these critical issues and our professional programs.