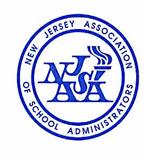 NEW JERSEY ASSOCIATION OF SCHOOL ADMINISTRATORS






For Immediate Release
Contacts:
Anne H. Gallagher, NJASA Director of Communications, 609-599-2900, ext. 126, agallagher@njasa.net
NJASA announces partnership with PLC Associates to provide research arm of strategic planning, with 25 percent discount available to districts by December 1
Dr. Richard Bozza, executive director of the New Jersey Association of School Administrators, is available to discuss the role of strategic planning in New Jersey's school districts.
TRENTON, N.J. — November 8, 2012 — The New Jersey Association of School Administrators (NJASA) has partnered with PLC Associates to provide data collection for strategic planning, which helps school districts to prioritize goals, focus resources, engage the community, and provides a long-term road map.
"In an era of budget cuts, strategic planning becomes even more important," noted Richard Bozza, Ed.D., executive director of the NJASA. "With fewer resources, school districts have to prioritize, and a strategic plan allows them to do so. When such a plan is created with the input of the community, it can even help to rally community support for additional funding and initiatives."
Strategic planning based on input from key constituents helps districts build and communicate a vision of their ideal future state. It also helps keep districts on track toward long-term goals as members of the school board change each term.
"The most expensive part of strategic planning is usually the research component because it tends to be time-intensive, and you want to make sure it is done right the first time," acknowledged Dr. Bozza. "That's why the NJASA has partnered with PLC Associates to provide effective resources and we are offering a discount on data collection for those to get started soon. We hope to encourage all districts in the state to develop a strategic plan."
PLC Associates is offering a 25 percent discount through NJASA for districts that sign up by December 1.
Assessments by PLC measure three components:
The School Performance Scan evaluates the internal systems and practices of the school and assesses "school culture."

The Community Engagement Survey assesses the community's perception of the school and their satisfaction levels.

The Student Voice reveals student views and their insights on school structure, instruction and the teaching/learning process.
5 Tips for Strategic Planning
NJASA shares 5 tips to help school districts create a strategic plan in its blog on strategic planning.
For More Information
For more information on how to get started with strategic planning, contact the NJASA at (609) 599-2900 or PLC Associates at pciaburri@plcassociates.com. For highlights of what can be accomplished with a strategic plan, see the case study below for Readington School District or watch the NJASA video on strategic planning.
About NJASA
The New Jersey Association of School Administrators is an organization of chief education officers and school administrators who lead school districts in New Jersey's 21 counties. The association's mission is to ensure a superior statewide system of education. Through ongoing professional training and education, the association shares knowledge among its members about best practices from both educational and administrative perspectives. Its goal is to move education forward by ensuring the highest quality of instruction for all New Jersey children.
Education Brief Videos Explain Budget Considerations
What schools can offer to students is directly affected by budget. Due to the complexity of the school budget cuts and the effects that will be felt in schools across the state, the NJASA has released a series of videos to help parents and taxpayers better understand the issues, and the potential aftermath of the events and changes. Each video can be accessed on a special NJASA YouTube channel at www.youtube.com/user/TheNJASA or by clicking on the YouTube icon on the NJASA website, www.njasa.net.
# # #